What is pattern language?
Pattern language is a method of sharing practical knowledge from past experiences. As we gain experience in everyday life, we develop our own 'rules of thumb'. These 'rules' consist of practical knowledge about what actions produce good results in certain situations. By going through fundamentally similar experiences in various situations, our rules of thumb mature into reliable pieces of information that we can use to be more efficient or produce better results. For the most part, the rules of thumb are developed and used within the individual. This is only natural, but if you really think about it, it is a pity that useful information is generally kept inside individuals and never shared.
There are many downsides to this lack of sharing among individuals, one being that even if there is knowledge that someone has already found, someone else may spend a long time attempting to obtain such knowledge since it has not been shared. This also means that individuals will have to go through a process of trial and error before they find the best solution, which can be tedious and stressful. It is also difficult to communicate and work together when individuals have varying levels of experience and are not on the 'same page'.
What if individuals' knowledge and rules of thumb could be shared with others? People would then be able to learn from others' experiences, and efficiently gain practical knowledge, even outside of design school. Furthermore, a group of people can use each other's practical knowledge and be on the 'same page', which would make collaborating much easier. This sharing and mutual understanding is what the pattern language method can facilitate.
The pattern format
The pattern language method describes small pieces of practical knowledge, which are all labelled with 'names'. A pattern language is a collection of several dozen to hundreds of patterns that describe practical knowledge about a particular topic, which are loosely connected to form a structure. It is a language that is created through the process of finding recurring 'patterns' from different experiences, describing them, and giving them names. This is why the method is called a 'pattern language'.
The patterns in a pattern language describe a piece of practical knowledge in the following format: context, problem, solution, and consequence. In this regard, the pattern first describes a 'context' in which a 'problem' is likely to occur, and then provides a 'solution' to the problem as well as the resulting 'consequence'.
Each pattern in a pattern language has a 'name' that functions as a term that points to a particular piece of knowledge. By having these names, we are able to think about the patterns and discuss them with others. Put differently, by creating the patterns, what used to be implicit knowledge within individuals can be explicitly expressed. Pattern language allows people to learn about good practices in those fields in which they lack experience. Furthermore, groups can use pattern language as a common communication device between members for better collaboration.
Evolution of pattern languages
The pattern language method was invented by an architect named Christopher Alexander, who wrote patterns about 'good' towns and buildings. His goal was to identify the qualities of beautiful old towns and buildings and incorporate them into new buildings and towns. What he wanted to recreate was what he referred to as 'quality without a name'. He saw that these indescribable qualities were not the result of physical elements in towns and buildings, but were instead created through the relationships between the elements. He recorded the recurring relationships as 'patterns'.
In addition, he argued that, in order to create wonderful locations and places, the people that live there and know the area best must be involved in the design process. In order to do so, he looked for patterns in the way architects design buildings and wrote them in such a way that people outside of the architecture field could easily understand. By having the patterns as a common language, it became possible for architects and residents to think about and discuss the designs together. This was during the 1970s.
Approximately ten years later, the pattern language method was adapted within the field of software design where it gained huge popularity. Software patterns or 'design patterns', as they are commonly referred to in the field, describe practical design knowledge in software. Subsequently, patterns were applied in many more domains. People began to create patterns about how to design good teams and organisations, patterns about pedagogy, patterns for introducing new ideas in an organisation , etc. We have also created pattern languages on various topics such as learning, presentation, collaboration, policy design, social change, more everyday topics such as cooking, and patterns in the welfare domain that deal with the issue of dementia.
These pattern languages focus on 'human actions'. The development of pattern language has thus far witnessed the rise of, and progress through, three generations: architecture, software, and human action. Whereas the first two generations were about designing 'something' out there, the human action pattern is a new type of pattern language that deals with how to design your own actions.
Although the subject of the patterns differs in each generation, they are all ultimately doing the same thing. Every pattern language describes how to create a better output in the context-problem-solution-consequence format, and assigns a name to each piece of knowledge. This is achieved in order to explicitly think and talk about design knowledge.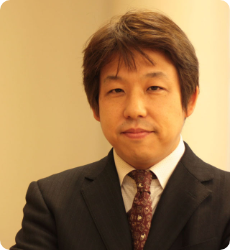 CEO & CCO (Chief Creative Officer), CreativeShift, Inc.
Takashi Iba
Takashi Iba is a Professor at Faculty of Policy Management as well as the Graduate School of Media and Governance, Keio University. He received a Ph.D. in Media and Governance from Keio University. He is a board member of The Hillside Group, which promotes the use of patterns and pattern languages and also sponsors several conferences and publications on pattern languages. He is also the president of CreativeShift Lab Inc., which provides goods to utilise pattern languages and services to support creating new pattern languages. He was a Visiting scholar at the MIT Centre for Collective Intelligence in 2009?2010 and is a Courtesy Research Associate at the Portland Urban Architecture Research Laboratory (PUARL), School of Architecture & Environment, College of Design, College of Design, University of Oregon, in 2018?2019. Dr Iba explores the art and science of creation, covering creativity of individuals, teams, organisations, society and nature toward the Creative Society, where people could create their own goods, tools, concepts, knowledge, mechanisms and ultimately, the future with their own hands. He tackles the problem with the combinational approach of systems theory, philosophy and design practices. Dr Iba has created many pattern languages concerning creative human actions in collaboration with his students, such as Learning Patterns (2014); Presentation Patterns (2014), which received the Good Design Award; Collaboration Patterns (2014); Words for a Journey (2015), which received Good Design Award and Grand Prix of the Dementia Friendly Award by Orange Act, and Project Design Patterns (2019), as well as academic books in Japanese, including the bestselling Introduction to Complex Systems (1998). His books have been translated into Chinese, Korean and German.
Products
Learning Patterns: A Pattern Language for Creative Learning

In Creative Learning, learner creates opportunities for learning by himself/herself by launching and implementing his/her own project, and learn through actively creating with others. How can such a Creative Learning be achieved? The secrets are scribed in this book. Learning Patterns presents 40 distinct patterns that show tips, methods, and views for a Creative Learning. The Learning Patterns are written as a pattern language that summarizes the design knowledge that develops from a person's experience into the form of a pattern. It pairs a problem that occurs in a certain context of a design with its solution and gives it a name. Read through the pages and use any or all of the Learning Patterns to make your learning more creative!

Presentation Patterns: A Pattern Language for Creative Presentations

A Creative Presentation uses the knowledge and experience of the audience to inspire the realization of something new. Such a presentation can encourage the audience to realize and take action towards the future. However, as a presentation has limited words, how is such innovation possible? The secrets are scribed in this book. Presentation Patterns presents 34 distinct patterns that show tips, methods, and views for a Creative Presentation. The Presentation Patterns are written as a pattern language that summarizes the design knowledge that develops from a person's experience into the form of a pattern. It pairs a problem that occurs in a certain context of a design with its solution and gives it a name. Along with discovering methods to give an effective presentation, we hope you can also imagine the possibilities that pattern languages offer.

Collaboration Patterns: A Pattern Language for Creative Collaborations

A Creative Collaboration creates new values that can change the world. In a Creative Collaboration, an emergent vigor is produced where team members motivate each other and grow together. This new vigor cannot be attributed to any one team member but to the team as a whole. How can such a Creative Collaboration be achieved? The secrets are scribed in this book. Collaboration Patterns presents 34 distinct patterns that show tips, methods, and views for a successful collaboration. The Collaboration Patterns are written as a pattern language that summarizes the design knowledge that develops from a person's experience into the form of a pattern. It pairs a problem that occurs in a certain context of a design with its solution and gives it a name. Along with discovering ways to practice effective teamwork, we hope you can also imagine the possibilities pattern languages offer.

Project Design Patterns

Architect/designer Fumio Kajiwara and pattern language expert Takashi Iba bring to life 32 patterns crucial to creating and managing innovative projects. "Project Design Patterns" is a unique guide for producers, project managers, entrepreneurs, and anyone involved in managing complex projects. This book is a compilation of project design knowledge based on Fumio Kajiwara (architect/designer/chairman of UDS Ltd.) and his years of experience leading various renowned spatial design projects in Asia. His know-hows are outlined by Takashi Iba (Professor at Keio University) using the "pattern language" method, a way of organizing/sharing practical knowledge. This book is the first case in which the pattern language method, originally invented by architect Christopher Alexander, is used in the context of project design. Through this collaboration, "Project Design Patterns" provides approachable but profound hints that help demystify the difficulty of carrying out innovative projects.

Words for a Journey: The Art of Being with Dementia

There are many with dementia who are living well. They have not given up everything in their lives just because they have the disease. It is a fact that you will have to make some changes in your lifestyle once you have been diagnosed with dementia; but try looking at it this way: if you are going to have to make changes, why not make good ones? Think of it as the start of a new journey: a journey to live well with dementia. This book provides positive, practical hints for living well with dementia. Each hint describes a "context" that people with dementia and the people around experience and a "problem" that is commonly associated with the situation. Following this, a "solution" on how to cope with the problem is described. These hints were determined through interviews, meaning that there are people are living well with dementia by using this knowledge. By sharing these wisdoms with a broad audience, our hope is to make everyone's life with dementia better.

Survival Language: A Pattern Language for Surviving Earthquakes

Survival Language is a pattern language to provide individual survival techniques to use when a catastrophic earthquake occurs. The basis of this proposal comes from the problem that although countries like Japan have experienced numerous catastrophic earthquakes, preventable tragedies continue to be repeated. Survival Language presents 20 distinct patterns that show tips, methods, and views for surviving earthquake. Survival Language seeks to improve a person's immediate decisions when an earthquake strikes and to encourage them to recall earthquake safety measures even in ordinary moments of daily life. A person's survival often depends on their own strength, knowledge, and skills the time at which the disaster strikes.

Change Making Patterns: A Pattern Language for Fostering Social Entrepreneurship

Social entrepreneurship has been a trend in the last decade, attracting many youth to voice their concerns about social issues. However, there is still a huge gap between those upfront social entrepreneurs and the citizens, the latter of whom struggle to find a good starting point or feel overwhelmed by the complexity of the problems. Change Making Patterns captures the essentials that future actors can consult to create their ideal change. The 31 distinctive patterns show how social entrepreneurs identify social issues and create or implement solutions to overcome these issues. This set of tacit knowledge is disclosed for you to not only learn how social entrepreneurship is executed in difficult situations but also start your own change making project.

Pattern Illustrating Patterns: A Pattern Language for Pattern Illustrating

Recently, the field of pattern language has been developing in various domains. Patterns are usually expressed in sentences, along with a visual expression. One of these expressions is called a "pattern illustration" because it expresses the essence of the pattern, includes characters that express human movements and feelings, and symbolically represents a pattern that does not connect multiple scenes with arrows. Pattern illustration describes the pattern's primary content, and this helps readers understand and memorize the pattern and also motivates them to use it. But our question here is "How can we draw these pattern illustrations?" In this book, Pattern Illustrating Patterns, we have collected 28 patterns on how and what to draw and what aspects must be considered when creating pattern illustrations. We hope this book will stimulate further understanding about including pattern illustration as an approach to visual aid by those considering or creating pattern languages.

A Tale of Pattern Illustrating

The theory and practice of Pattern Languages have widely spread, and pattern languages for creative activities are created in various domains. One day, a guide from the world of pattern illustrations has appeared in front of a little boy who is writing a pattern. With the help of the guide, the little boy meets many villagers of the world of pattern illustrations and develops his understanding of the importance and excitement of drawing pattern illustrations. This tail invites you to understand what pattern illustrations are and how to draw them.